Decades of award-winning industry experience in every tin
Established in 2014 in Leeds, West Yorkshire, MetPrint utilises decades of industry experience and expertise to offer an unrivalled level of high-quality work, exceptional customer service and full technical support.
From initial design, through production, to on-time delivery, our vast metal decorating knowledge, expansive stock-holding facilities and efficient lead times ensure an industry-leading product every time.
At MetPrint, we believe that nothing should compromise quality
From lithographic metal decorating, printing and coating, through to design and shearing, our commitment to excellence and fastidious approach are reflected in everything we produce.
Firm believers in an all-inclusive culture that actively recruits, develops and retains talent, the fundamental strengths of MetPrint are seen time and again in the quality, experience and commitment of our team.
Our family-run business actively promotes a friendly and encouraging atmosphere, and an equitable working environment.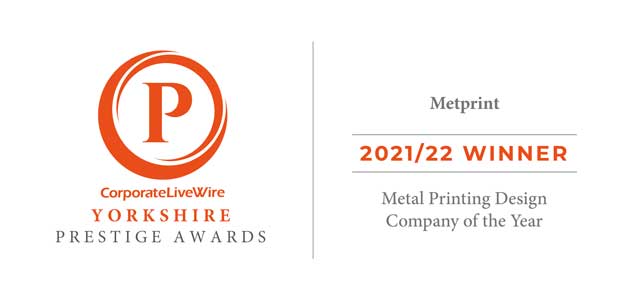 Metal Packaging Design
Company of the Year
Yorkshire Prestige Awards celebrates those who have gone above and beyond over the past year, whether that's adapting to the perils of the pandemic, rising to meet environmental objectives, or simply offering a superior level of service. Our Prestige Awards recognise and applaud the best in the business.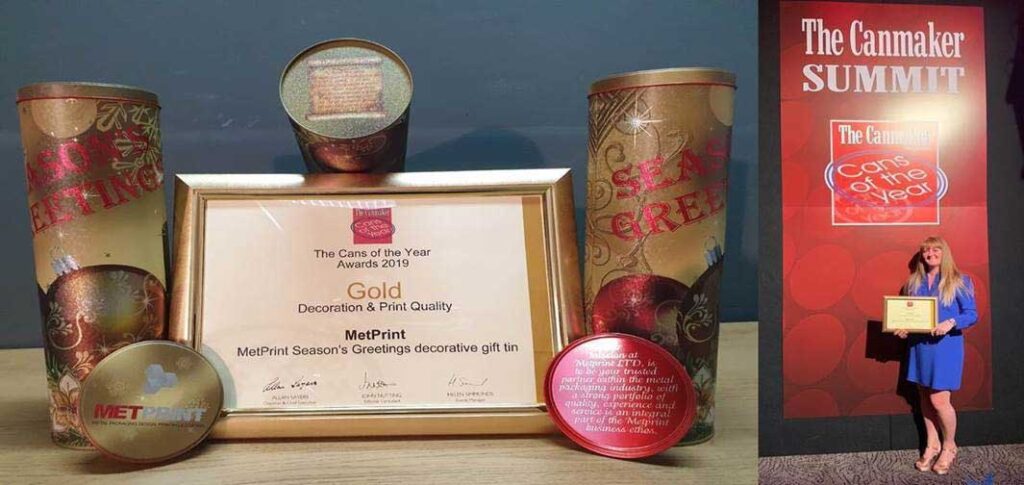 Gold Award 2019
Decoration and Print Quality
The Canmaker magazine is a monthly trade publication for the metal packaging industry and is available only to industry professionals. Coverage encompasses every sector of the business, from food and beverage to home care and automotive, and provides access to an unparalleled knowledge base.